The 4th edition of CONGRESS FIPAN will offer participants a complete view of the changes impacting the bakery, confectionery and food service sector. This includes adapting to new consumption patterns, the search for superior quality in products and services, in addition to the modernization of establishments.
This is the sector's highlight event, encouraging debates around innovation, modernization and trends. Through lectures, panels and case studies, the aim is to encourage constant progress and improvement in the quality of products and services. Participating in the FIPAN CONGRESS represents a unique chance to stay up to date and be prepared for future challenges.
Follow and check out all the news from the FIPAN 2024 Congress:
Check out the photos from the 2023 edition below!
Check out the highlights of the videos that are already live below!
THEME: Successful bakery – marketing and branding in baking
By Rita Gonçalves from the Padaria de Sucesso blog
THEME: Motivation without secrets
By Paulo Dourado, owner of the channel Padaria sem Segredo
THEME: Out of 10 service
By Prof. Carla Venâncio, Profissioanis Trainings – Portuguese and Writing Teacher for Professionals
THEME: World Trends in Bakery Products and Technology for their Production
By Marcos Silva
THEME: Reducing energy costs for the bakery sector
By Luiz Alfredo Cava
THEME: 3 insights I learned from GRAAL! Including Self Checkout
By Igor Pessamilio
THEME: If your company doesn't innovate, you're taking risks!
By Dill Casella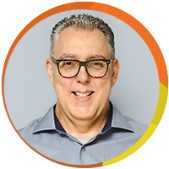 THEME: Transformation and Connection
By Beatriz Pentagna
THEME: Strategies to combat waste and reduce impact
By Jorge Toquetti
THEME: The powerful service that sells!
By Max Pires
THEME: Breaking down barriers – discrimination in consumer relationships – how to avoid losses for your company
By Julio Ribeiro
THEME: Digital transformation is changing business competitiveness
By Arthur Vinícius Dias
THEME: Labor x Technology
By Marcos Silva
THEME: Comparative analysis of market indicators
By Emerson Amaral
THEME: We make perfect bread a reality
By Rafael Querido, Yannick Gil e Rogério Shimura
THEME: The importance of gelato within the bakery
By Eduardo Weisberg e Bruno Fornasaro
THEME: Packaging – trends, technology and sustainability
By Silvia Piedrahita Rolim
For further informations, contact us
Tel: 11 3159-4223
E-mail: fipan@fipan.com.br