THE WORLD OF BAKERY AT FIPAN
In continuous evolution in the mission to professionalize the market, we held the second edition of the NATIONAL Baking Championship, which chose the best baker in Brazil. An intense and emotional competition, following international rules.
After a very fierce competition, we finally reached the final places and the grand prize Golden Wheat to the best baker in Brazil 2023.
RAMIRO MURILLO – SÃO PAULO
WAGNER SANTOS MONTEIRO – PERNAMBUCO
RAFAEL SANTANA DE SOUZA – PERNAMBUCO
For the first time, FIPAN presents the "Golden Wheat" Trophy, an exclusive design to honor the professionals who participate in the national baking championship.
Symbolizing wheat as the main element in the art of baking, we bring together the details and brilliance that national talents demonstrate in 4 days of competition during the event. Thus begins a new quest for the Brazilian baker, to win his "Golden Wheat" trophy.
Be part of this new Era of Brazilian bakers in search of the constant evolution of the art and profession of national baking.
In 2023, chef Ramiro Murillo was the first baker to win the Golden Wheat, a symbolic trophy for the country that represents our passion and dedication to the baking sector.
It's your chance to win the title of best baker in Brazil, who will be the winner of the next edition?
Wait applications in 2024.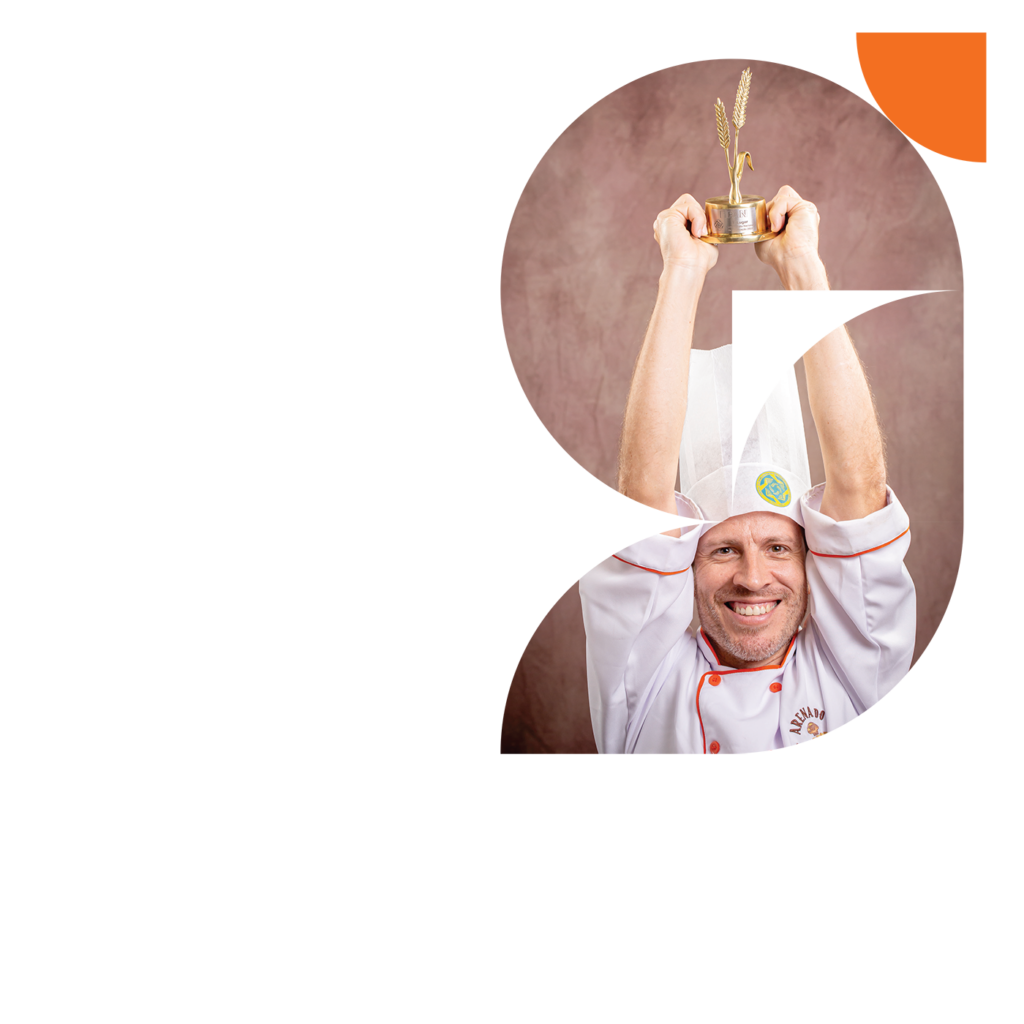 THE BIGGEST COMPETITION IN BRAZIL
We had a jury made up of great professionals from Brazil, and extremely strict regulations in accordance with international rules. A competition coordinated by chef Luiz Farias, best patisserie in the world by UIBC, who together with the judges, evaluated the competitors who made different products in several categories: Healthy bread, Brioche, Baguette, Croissants, among other Brazilian bakery delights.
There were 8 hours a day, with 8 competitors competing for the title of best baker in Brazil. The competitors also had the help of the SENAI team for any doubts and momentary help. 4 days of great emotion and professionalism at Bread Arena.
There were 8 candidates at the end of the selection process who competed during the largest bakery fair in Latin America.
1st Place – As a prize, the winner participated in the IREKS delegation to the IBA fair, held in October in the city of Munich – Germany, considered the largest bakery fair in the world! He also received the honor of the Trigo de Ouro Trophy and the title of best baker in Brazil and 1 year of Nutella 3kg for the business, and 1 year of Nutella 650g to enjoy with his friends and family!*
Second place will win a 4-day course at the renowned LAURENT SUAUDEAU school by GRADINA.
Third place will have a week-long course with Luiz Farias at IREKS.
We had 4 semi-finals spread across Brazil, to choose the competitors for FIPAN 2023, a different panel of judges in each of the stages to score the productions of each competitor.
Check out some photos from Arena do Bread 2023